Are you looking for full year ELA lesson plans?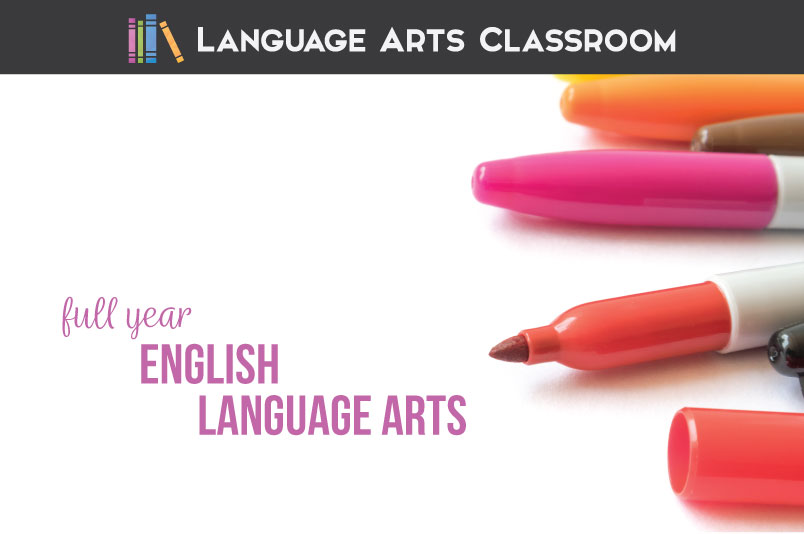 As I teach language arts, I always share my *general* outline of a complete language arts curriculum. You can download my free English curriculum outline too.
But! I know that many teachers have their own ELA curriculum and only want a few additions to their full year ELA lesson plans. In that case, I've highlighted monthly language arts activities below.
Many of the posts below contain free ELA downloads and specialized activities like grammar coloring pages and monthly bell ringers.
Full Year ELA Plans
I have taught grades 6-12, and the most effective way for me to meet standards, engage students, and complete various activities is to layer material.
What does layering ELA content look like? Well, I might teach a grammar lesson on clauses while reading literature. I'll find sentences from the literature, and we will identify the clauses, but then we will investigate the punctuation, the effect of the clauses, and perhaps the parallelism.
Layered language arts activities can also include different sorts of pairings like poetry with informational texts or speech analysis with informative writing.
A Teaching Plan. . .
What kind of teaching plan should a high school English teacher make? As I consider year long English plans, I consider the end of the year, past a basic final exam.
I typically take a few ideas that center my language arts curriculum. I think of these broad ideas as framing devices for our materials:
Life ideas like purpose, desire, dreams, kindness.
Reading goals such as new genres, authors, movements.
Essential questions that might include digital citizenship, storytelling, and "ownership" of stories.
Once I have a "framing device" for my class, I can consider