How should a high school English teacher prepare for back to school this year? It's a strange time. NOTE: I wrote this before the 2020-2021 school year when the situation was very strange due to COVID.
I'm in the USA and as of the writing of this post, I'm headed back to school five days a week. We'll have temperature checks, and adults will be in masks.
So, I'm nervous. Student safety (mentally and physically) is always a concern of mine, but this COVID year will be different. I'll be cleaning more and physically separating myself from students. When I design my classroom, I'll have special considerations.
I've taught for over a dozen years, and I've curated activities and interactions that work for me. As I prepare for any school year, I can't simply employ "normal" activities. Here is what I'm thinking.

What to forget:
Some actions are less important or safe as I head back to school this year. As I ponder what a safe classroom will be, I'm not going to decorate my classroom or set up my books.
Spending a ton of time on classroom decor.
The 2020-2021 school year is going to be weird. One way is that teachers will worry about sanitation on a new level.
As a high school English teacher, my bulletin boards are interactive. Students often create the content of the bulletin boards, and I only provide the border and the heading. Students add one pagers, sticky notes, and personal touches to my boards. Often, the boards turn into word walls. All of that interaction won't be permissible this year.
I also will not get out my yoga mats, First Chapter Friday request forms, or small decor pieces. My room will be pretty simple this year so that I can quickly wipe it down.
Setting up a classroom library.
I am beyond sad to type that, and when I go to my room, I might cry as I leave my books packed.
Considering CDC guidelines, I can't hand out books as I normally do. Typically, students and I pile books, rearrange them, debate which book the student will prefer. . . lots of thumbing through books. Touching and sharing. Sometimes, I hand students books based on what I learn about them, in a random act.
I will continue First Chapter Friday with my students, but the immediate doling of books can't happen. As we teachers meet with administrators, I'm sure I'll get a better picture. Right now I think that I will wipe down a book and let it sit. After the weekend, the student may take the book.
Overall, my room will look simple: fewer things for students to touch, for decoration.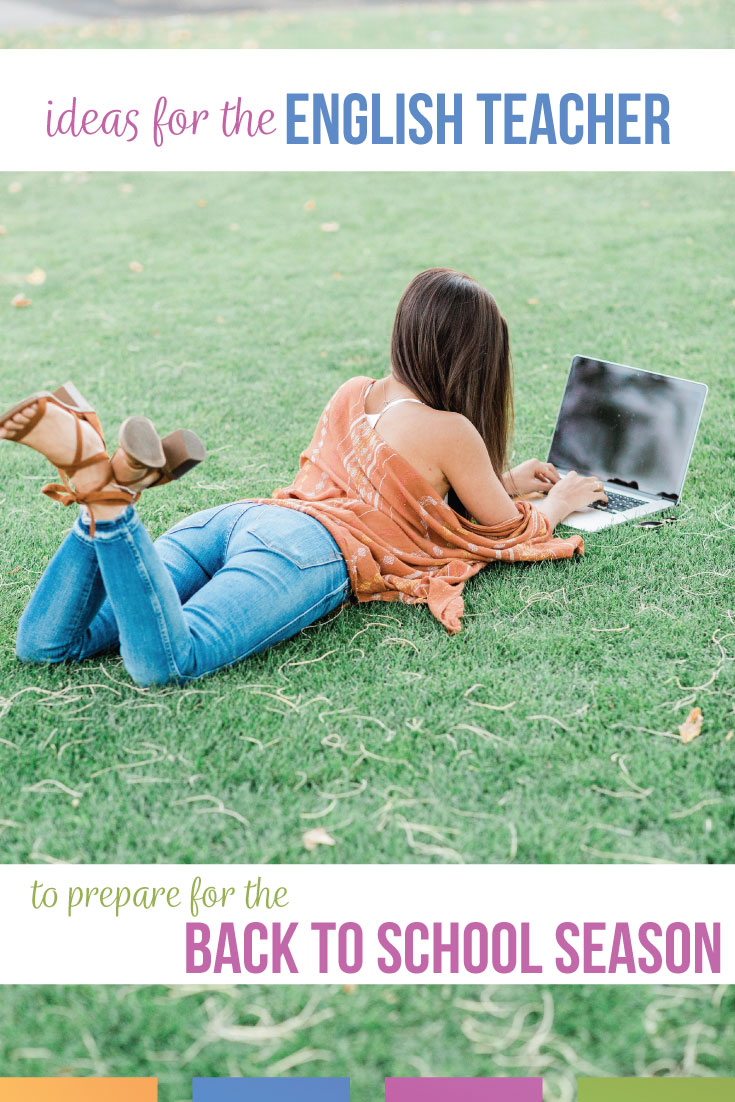 What to employ:
I haven't seen my students for six months! I've missed them terribly! As we acclimate ourselves to this new normal, I'm thinking of ways to make a smooth transition back to school. Plus, I'm thinking of the possibility that we'll move to complete distance learning again. My biggest focuses will be relationships and organization.
Building relationships.
If you've followed me for some time, you know I don't believe in ice breakers or dangerous activities to start the school year. I build relationships naturally, both through connections and content. My school year starts with routines and procedures and content. Some educators might think I'm boring, but I believe that I'm creating a safe and welcoming environment for introverts and our at-risk students.
This year, I plan to start in a similar manner. I'll cover routines, including our online learning platforms. Then, I'll cover expectations, including safety protocols. Next, we'll start with a pre-assessment in the form of a paragraph. (You can download the assessment for free in my library.) With a small writing assignment, I can get to know students through their writing, and I get a baseline for my future writing and grammar lessons.
Organizing digital spaces.
My idea of a digital space is "cute." I adore lace and purple. But! My digital classroom space is for everyone, and that includes students who might experience sensory overload.
When I design my digital classroom, I am using simple colors without busy pieces. Primarily, I'm creating Google websites that allow me to provide information (facts, examples, and videos) so that I can send students where they need to go. As usual, my Google Classroom pages will be simple.
Hopefully, this school year is a safe one. As a high school English teacher, I'm aware that my responsibilities are huge. Not only am I responsible for physical and mental safety of my students, but I also need to ensure my students learn. My students need four years of English to graduate, and I can't let a pandemic harm their futures.
After I typed this, I wondered about always starting the school year this way, but so often, my relationships form from books and small gestures in the classroom. I'm going to get creative this year, but I am excited about (hopefully) returning to my previous physical classroom.
As I reflect on my job as a high school English teacher, I'm sure this year will be full of challenges. If the pandemic worsens, I fear we'll be back to remote learning with little warning. Soon, I'll be grading papers and writing letters of recommendation. I worried about my students last spring, and this year probably brings the same concerns. As I prepare for the school year, I'm rearranging some of my focuses and shifting how I normally prepare for the school year. Thanks for reading along as I brainstorm; I hope this post inspired you!