My name is Lauralee Moss, and I am the creator of the Language Arts Classroom, where the goal is to provide practical ELA ideas teachers can implement today. I hold a bachelor's of science in English Education , a masters of arts in Teaching and Leadership, and a masters of arts in English.
Why do you blog?
I taught high school English and speech at a small high school for seven years. When my second child was born, the plan was for me to stay home a few years with my two children. One day before I resigned, I searched the web for teaching blogs. I realized that I could share my experiences and help busy English teachers.
After staying home for two years, I taught at an alternative school teaching grades 6-12. After one year there, I had my third child. My husband and I decided that I would stay home with our growing family and stay connected with the education world through blogging.
My time in the online world strengthened my teaching, and I spent time in reflection if that is where I should continue my career. Ultimately, something was missing, a certain component that I needed in my life. In 2016 I went back to teaching because I simply missed the students—I craved that special connection teachers have with students.
In 2018, Callisto Media published my first book, The English Grammar Workbook for Grades 6, 7, and 8. (I wrote extensively about my experience writing a book as an English teacher.)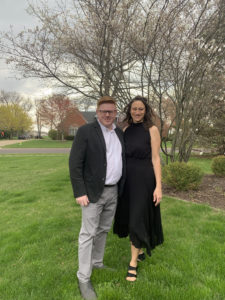 You can find additional interviews, podcasts, and articles:
Engaging Grammar Ideas: EB Academics
Southern Illinois Reading Council: Add Grammar to All Components of the ELA Classroom
Together We Can: IASLE and IATE: Using First Chapter Fridays with Secondary Students
MSELA Summit: Organization
Teaching Channel: Three Tips to Help New Teachers Collaborate with Colleagues