As a teacher, building relationships through content is a sustainable practice for interacting with students. 
Teachers know that strong relationships with students is the ticket to increased classroom management. When students believe their teacher wants what is best for them and wants them to succeed, students contribute to class, and they engage with the content.
I've written before about small ways to build relationships with students. Today, I am discussing methods for building relationships through content. As an English teacher, here are some methods for connecting ELA content to building relationships with students.
Reading as a class.
When I mention "classroom reading," I mean what we read together as a class. The easiest way I build relationships with students is by what we read and then discuss. Our short stories, informational texts, and class novels weave a small group together.
Plus, reading difficult texts (not that every text is difficult) builds relationships because we have accomplished a task together. I can model tools and methods for deciphering a tough text. When future difficult assignments arise, I can reference that we can previously solved a similar situation together, and that they have already succeeded in other areas.
Additionally, students discover the themes that literature presents. What students glean from reading was not randomly said by me; students found the message for themselves.
Finally, students trust me. At the beginning of the year, I stress that I want to hear all questions and that I don't think questions are dumb. When students simply struggle with a text, I praise them for asking me for help. I never laugh at them for their questions—in actual laughter or in intent.
What this method avoids: Building relationships through content—reading—avoids forced conversations on themes such as "never giving up" or "everyone matters." Students authentically discuss themes from literature and nonfiction and explore the nuances with their peers. Our conversations allow us to wade back and forth between shared topics and to build off our shared prior knowledge.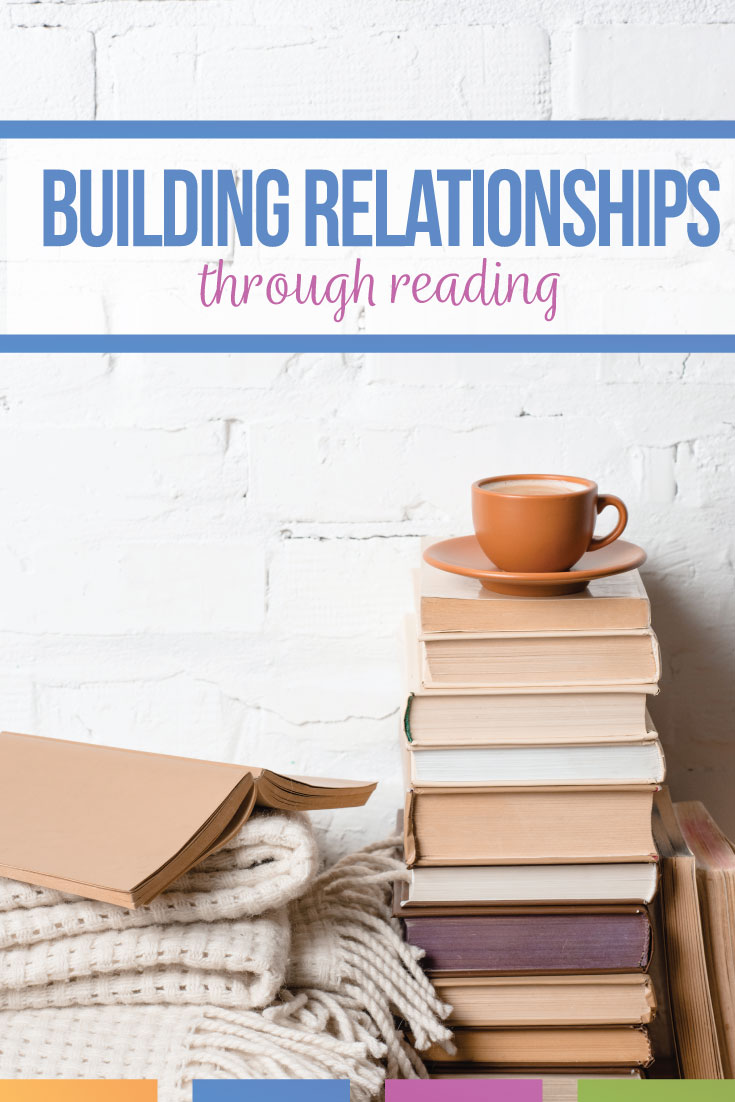 Sharing a classroom library.
I encourage students to read independently and to borrow books from my classroom library. Students and I discuss finding "just right books," exploring new genres and authors, and building reading stamina. I directly teach the benefits of independent reading.
Plus, I am sincere that my wish is for them to do well in their futures and that I will help them achieve success in independent reading.
When I help a student find a book that they enjoy, I celebrate with them. When a student returns a book and says it was not for them, I reaffirm that I don't like every book, and I will help them find a new book. Plus, as more students read books, I can begin asking students for advice in book recommendations. I hold up a book, ask who has read it, and encourage students to give each other suggestions. Students interact with each other with literature.
What this method avoids: Building relationships through content—a shared classroom library—avoids forced discussions with students. I don't have to ask students randomly what their hobbies are; I learn about them through their book selections. By the end of the semester, I can recommend a book to each student because I know their interests. They have shared (through book selection) their sports, interests, hobbies, beliefs, dislikes, and passions.
Writing as a class.
Writing has many layers. First, students accomplish a big task—whatever writing task. Second, students put part of themselves in writing.
Many students find writing intimidating, and yes, writing requires lots of tools. Students must think about ideas, draw conclusions, and present their ideas in an organized and interesting manner while following standard writing guidelines. Basically, I understand why students find the writing process overwhelming. What I do to build relationships through content is to remind students that they are capable of completing those tasks and that with practice, writing becomes easier.
Additionally, students (especially through journal writing, reflective pieces, and narratives) share their lives, their worries and concerns, and their successes as they wish. Students have control over what they share, and when students have that control, they trust the relationship they are building with you. You are not forcing them to share.
What this method avoids: Allowing students to share their ideas, struggles, and beliefs as they decide to share avoids forced conversations. Students share as they feel comfortable.
Connecting content to real life.
We teachers have a big picture that includes our impacting students beyond the classroom. English teachers believe in the power of the humanities, of storytelling, and of writing. High expectations? Sure. It is what we're here for, though.
For instance, all teachers want students to learn more than content: I want my students to write well, but I also strive to show students that writing can change the world. I want my students to analyze commercials, informational texts, and their pleasure reading. As a class continues, I mention these ideas and show the power of language arts.
What this method avoids: Basic discussions like "this will help you in college" might have their place, but when students see that you are helping them prepare for the world, college or not, they are more likely to connect with the content, and then with you.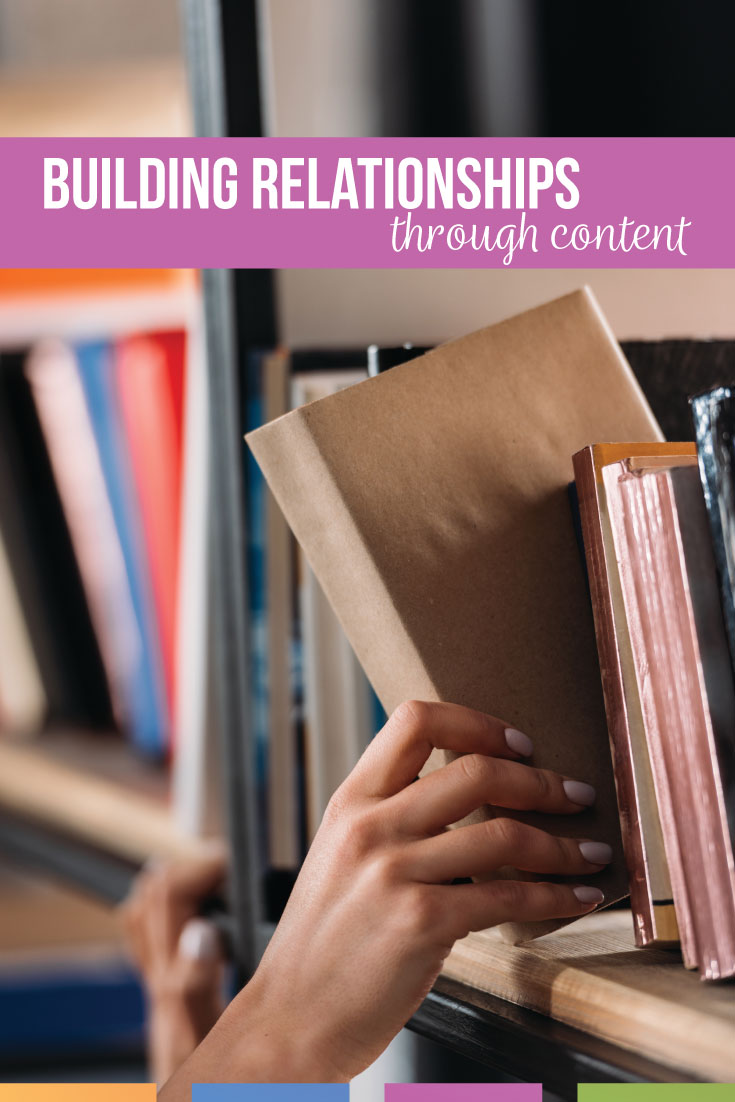 Why am I posting about this now?
I wrote this post after the plastic bag activity (I don't want link to it) appeared in several Facebook groups recently. Teachers want to build relationships with students, but some methods are dangerous. I've written before about the dangers of asking students to share their "worries" on a piece of paper, hang up the bag full of concerns, and reference the activity as the school year continues. Many teachers on Facebook were overjoyed to have a seemingly innocent activity to with their students, to incorporate SEL into their classrooms, to build relationships with students.
I believe educators have good intentions, but the plastic bag activity is unacceptable. School psychologists, counselors, and parents explained the dangers of asking students to write their "worries" on a piece of paper and crumpling the papers into a plastic bag:
What might be "worries" (forgotten phone chargers, a tough unit in science) are not actual worries (child abuse, neglect). Some students have traumas.
Some students have been removed from dangerous situations and are currently under medical care. Since teachers are not therapists, they are not equipped to handle all of the students' responses. Adults outside the classroom are already helping some students with their traumas.
Students don't have a choice in participation. Even if we teachers think that telling them they don't need to participate, there is indeed a power differential.
Another reason I wrote this post was because I had not seen this actual version of the plastic bag activity. This teacher leaves the bag as a display to remind students that everyone has worries. . .
Quite literally, some students enter a classroom where their traumas hang over their heads. Every. Day.
I did speak up, along with a few others, about the dangers of building relationships with students through the plastic bag activity. Overall, I felt that the Facebook discussion went well. Many commented that they appreciated new perspectives.
Still, some teachers love the plastic bag activity. They are searching for ways to build relationships. Please do not build relationships with students this way.
So! I decided to write this post about building relationships through content as an alternative to forced therapy or trauma-sharing with students. I hope it gave you ideas to personalize.
Building relationships through content provides several benefits. Students see the value in what you teach, and they see you as the expert. Students develop ideas about their futures in relation to the content. Finally, the content is safe and unforced.