Are you encouraging literacy during distance learning? Here are my ideas for encouraging students to read while we're not in the classroom.
After a bit of the dust settled with distance learning amid COVID-19, I reflected on what I wanted my students to have during this time period. The concept of distance learning literacy repeated in my head.
I'm scared and worried, and I think my teenagers are too. My personal children are younger than my students, and they overwhelmingly do their online learning without the huge realization of the circumstances' severity.
High school students do understand though. I want them to read about this historic time period, to read for enjoyment, to read at home, to read for pleasure. Reading has numerous benefits, and if I can provide those to my students during this time period, well. I want to do that for them. Plus, I will be teaching in-person and digitally. Encouraging reading in the classroom means that I must connect students in front of me and students at home.
As I settled into distance learning, these realizations swirled around me. Students should read. I developed a few ways to encourage literacy during distance learning. Adjust the following ideas to your circumstances, and make them your own.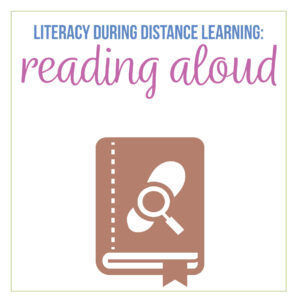 Reading Aloud
How to encourage reading in the classroom? Even if your students are older, read aloud with them.
I am not camera-ready, and I am not a person who loves the camera. Still, I had students email me about First Chapter Friday, and I couldn't let them down.
That's what my goal is with FCF: to get students excited about reading. If they were excited, I needed to produce. I decided to read two books for FCF, and here is why.
YouTube. I created a simple YouTube channel where I upload myself reading books in the public domain.
After we return to school, I want students to access the first chapters of books. Hopefully, students can see a variety and choose a new book. Some students simply enjoy listening to stories, and they can watch these videos. If a student misses a Friday, I can now send them a link to watch.
I wanted to create something tangible for future students since I was doing so much work. The books from which I read are in the public domain, so I can read them for the public.
Live First Chapter Friday. I made a Google Meet link that students can join on Fridays at a specified time. I read books not in the public domain, but that students can buy or borrow digitally. I still want to share new authors and genres while respecting copyright laws. The videos are work, so I am creating some that can be up forever, and others that will never be public.
If you are like I am and dislike recording yourself, I understand. I felt that in these strange times, I should force myself out of my comfort zone a bit. I only use my phone to record myself, so don't feel like you need a studio. You could also record your voice and put the camera onscreen or on a book if that makes you comfortable.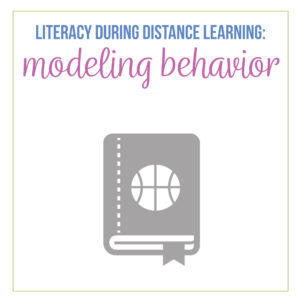 Modeling Behavior
Share what you are reading! When I write notes in Google Classroom or share on a Google Meet, I add what I'm reading. Snap some pictures of books and upload those to your digital platforms. When students see adults as readers, when they see adults excited to read, they can see their future selves as readers.
I also give suggestions for reading material. As we continue with our lessons, I'm adding extra pieces to read. Students who are interested in a topic hopefully click through to more articles.
Finally, provide locations to get books. Our libraries and book stores are closed down, but many places are shipping at discounted prices. A local used book store is providing "boredom boxes" and mailing out bundles of books based on a reader's interests. Other places are offering books for free, such as EPIC and Open Library. Places like Project Gutenberg have always been free.
Model the behavior of finding and exploring books. Be excited to share the details with your students.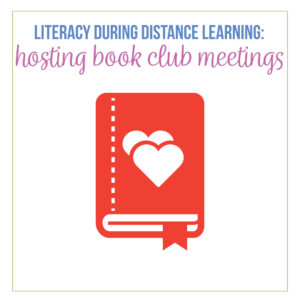 Hosting Book Club Meetings
I'm using Google Meets for mini book club meetings. My librarian and I arrange times to meet with students and publicize it through our Google Classrooms.
I know other teachers are using Zoom or have created private Facebook pages. Use whatever works best for your situation! Be sure to set the time in advance so students know to join.
We simply chat about books. Some questions:
What are you enjoying?
What books have you discarded?
Did you meet a new character you enjoy? Who?
Do any of these books remind you of a movie or television show?
Have you found any book reviews, criticisms, comments about this literature?
And on! As readers, it is important to have opinions. When I left school, I was reading Sense and Sensibility. I kept falling asleep while I read it! I doubt I finish it. I shared that during a book club meeting, and we all had a good laugh. Sometimes, it is important to acknowledge what you dislike as a reader. (For me, most British literature.)
This hurried distance learning opportunity will loosen restrictions teachers typically have. We can engage our students as learners, as readers with a bit more freedom. Reading and the light it brings to life can be our focus was we proceed with digital learning.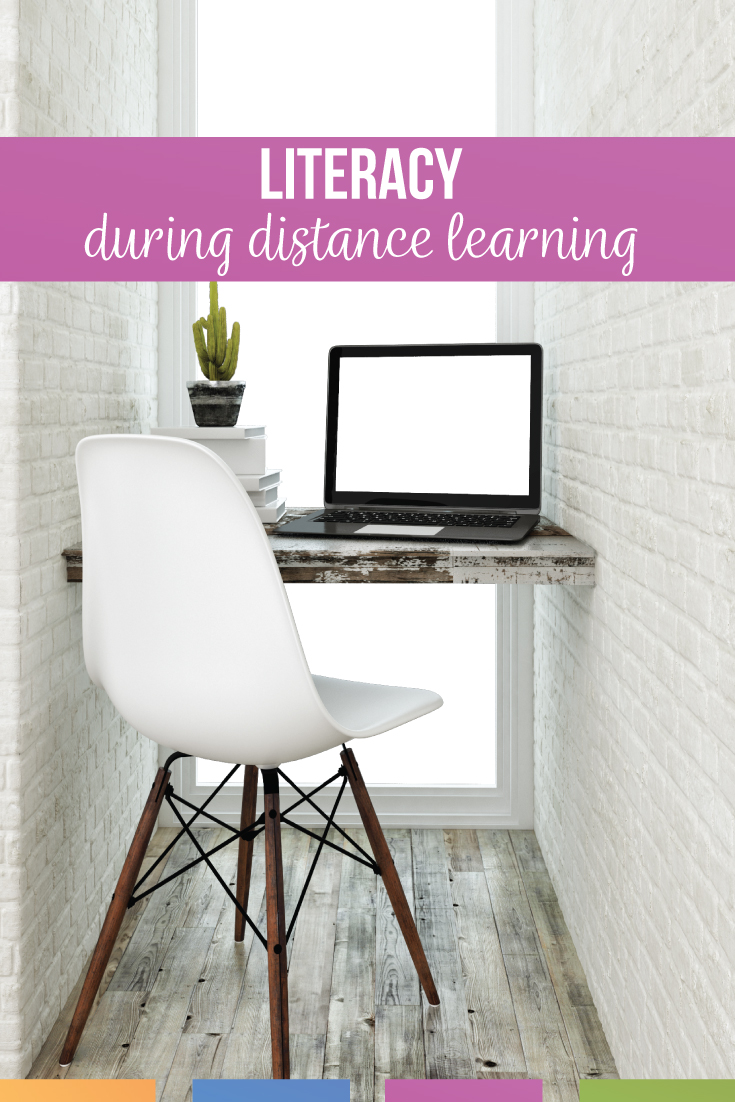 Looking for more ideas? My friend Julie has ideas for distance learning books clubs, and Melissa details ways to make one-pagers meaningful in a digital setting.
If you're looking for other methods of how to encourage reading in the classroom, you might be interested in reading about First Chapter Friday and popular books for high school students.