YouTube Channels for Language Arts Teachers!
Finding appropriate videos that also serve an instructional purpose can be a challenge. I'm sure we have all watched a twelve-minute video, gotten to the ten-minute mark, and found an inappropriate joke.
Sometimes, finding channels with knowledgeable speakers can be a challenge. And sometimes, finding a video on a certain topic is challenging as well.
Below, I've listed a variety of YouTube channels that will work with older students, specifically in English classrooms. Short videos add interest to lessons, explain difficult concepts in new ways, and scaffold difficult concepts. I cannot guarantee the cleanliness of every video on every channel below, but I hope these twenty channels provide a starting point for you.
Many of these channels overlap, but to organize all twenty of these channels, I broke the categories into three groups: General ELA, Writing/Grammar, and Student Life.  Click around, follow new channels, and add some spark to your language arts lessons.
General Language Arts YouTube Channels
The content of an ELA class overwhelms me, often. Am I teaching ethical research? What about interesting literature? Engaging students enough so that they become life-long learners? Covering the complexity of language?
The following YouTube channels provide support for the vast content in an ELA course.
Clear and concise: The videos on Tolentino Teaching are relatively short, making them the perfect review or transition.
The series on rhetorical devices is nice as well.
Students should engage with literature in a variety of ways. #BookTalk provides an authentic starting point for discussing the stories we share and the implications of commonly shared stories.
That's why I love Olivia's Catastrophe: She is an authentic speaker simply sharing her ideas about literature. Students will have opinions about her ideas. I use her videos when we are choosing independent reading books to start the discussion of what we want (demand?) from stories.
I stumbled upon Dr. Moore when I was trying to explain Calypso to my students. My students had questions about her relationship with Odysseus, and I needed help helping my students keep track of all of the characters.
I found videos that fit in with other content too. Plus, my students, teenagers looking toward college, enjoy watching a real college professor. (Don't tell them that not all professors are this engaging.)
The dry and quirky humor on It's Lit might go over some high school students' heads, but teachers will enjoy it. Overall, most of your students will understand the material covered, and I find the rest of the pieces easy to explain.
My favorite videos are The Fiery History of Banning Books and Literary Icons from the Harlem Renaissance.
I aim to provide accurate context for literature which means I consult my social studies colleagues often. Our content merges, I wander to the history floor, they kindly answer my questions.
Videos help too! For instance, revolutionary war literature requires some background. Oversimplified contains quick videos of history—the perfect introduction to a piece of literature's setting.
Jaleesa covers tons of book-ish ideas, so you'll have lots of fun exploring her channel.
Her annotating video is my favorite. She details both basic annotating ideas and her method for annotating a book series, a perfect video at the start of the school year.
Whenever I think, "I wonder if Khan Academy has a video on. . . " they do.
The great depth of videos covered on Khan Academy means that you'll be able to find videos about history, grammar, and literature.
I have only used two of Annie's videos in class, but she gets mentioned because students respond well to her. Her approaches are unique, and she is approachable for young writers.
Her video about writing song lyrics is part of my poetry unit.
Some students want to write, want to be published, want to change the world.
Penguin Platform is great for finding interviews and videos with authors. All authors have different methods, and students should see a variety of people explain their writing processes. Plus, this channel has interviews with popular authors which work well with literature circles.
I'm sure you knew about Crash Course because John Green is prevalent in the high school English classroom, but still, I needed to include this channel on my list.
Often, Crash Course is the first place I look for introductory videos.
Writing YouTube Channels
I want students to see themselves as writers. Showing young writers part of the big world of publishing, writing, creating, and the messiness of it all inspires students.
The following channels help with writing lessons.
I've used Ellen Brock's paragraph writing video with several classes across age levels. She speaks to strong paragraphs, but she also touches on the importance of finding tone and voice. I like that she breaks this video into a list of five because the list provides young writers with a concrete way to approach their own writing.
Again, this channel could be across several sections, but I most often use videos from Film Courage to help with narrative writing.
For example, in the video above, students learn how characters "don't need bios." Through examples and discussion, Erik Bork covers methods to creating multidimensional characters.
One of my favorite lessons n ELA is teaching students to break grammar rules. Yes, I wrote a grammar book, and I completely think that we should break rules with purpose.
My search for an explanation into broken rules led me to Alexa Donne. Her video (above) about using fragments in narratives. When I am working toward reaching narrative standards, I pull up her video about purposefully using fragments in narrative writing.
I stumbled upon Shaelin when I was working on dialogue with my creative writing students. What better way to engage your creative writing students than with authentic writers?
Since then, I have pulled up her channel a handful of times to inspire and help my creative writing students. The videos range in length, and once, I used a video as a sub plan in a pinch.
Abbie is peppy and bright, and she has solid advice. She releases videos regularly, so you'll have a new stream to show students. Many of my students end up following her on  their own devices!
Her "showing not telling" video is one of my favorites.
Student Life Channels
YouTube Channels for language arts must include general adolescent, studying, and life tips. When I see an area that needs support (such as the first time my freshmen take finals), these channels provide support.
The following channels help students with life.
My son actually shared this YouTuber with me.
I use Ted-Ed for language arts content (such as the Monomyth video, above), but plenty of general videos are on this channel.
For instance, I have shown the dandruff video and books changing lives video.
Socratica covers tons of specific content, but I have found their study tips section useful. Not only is their Love of Reading video helpful, but their series "Biography of a Great Thinker" is fabulous too. Students respond well to learning about Plato and Aristotle.
Part of showing students why they should be lifelong learners is engaging them in various ways through various subjects. The Library of Congress hosts videos on every topic.
When we engage in research, I often point students to this channel. The above video is about a famous piece of baseball history. I remind students not to let the formality of this channel deter them.
Making a video? Recreating, mixing, or sharing a funny image?
Teaching students about digital citizenship and the legality of making money (which many of our students wade into!) brings important conversations to the classroom. I have found the U.S. Copyright Office's channel to be clear and engaging.
Twenty YouTube channels for my language arts teachers—quite the list, quite the group of thinkers. (I used a fragment for effect.)
I hope these channels add oomph to your lessons and engage your students. Since most of these channels are intended for "real" writers and readers, students see their authenticity.
Add another favorite channel in the comments to keep the conversation going, and sign up for my newsletter for free updates and teaching materials below.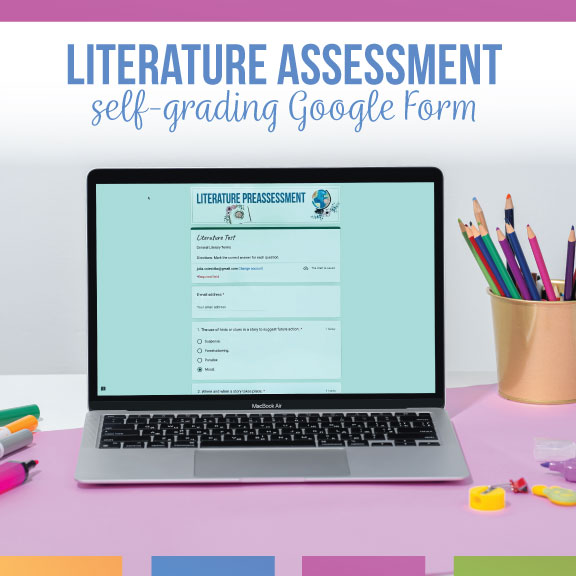 Do you need more extension activities for language arts classes?