Edgar Allan Poe activities should awaken students to this memorable author. 
Students enjoy Poe's stories.
Teachers enjoy teaching Poe's stories, and we can meet standards with his work.
Approaches vary: American author, dark romantic author, original author of the horror genre. Today's students recognize his work from shows such as "Wednesday" (the fun show as a spin on "The Adam's Family"). Other teachers use his work around spooky autumn.
No matter your approach with Edgar Allan Poe activities, you'll have plenty of choices. Below, find a few ways I teach Poe.
Since students find Poe's life intriguing, I spend time giving them background knowledge. Once upon a time, students and I conducted a web search about questions with his life, but students watched clips of the move anyway, so I developed a viewing guide to watch the documentary together.
Students learn about:
Poe's early life—his biological and adoptive parents.
Poe as a young man.
His wife and his relationship.
How much (very little!) Poe was paid for some of his work.
The controversy surrounding his death.
Different scholars present the information, and students have information to pull into analysis of his stories.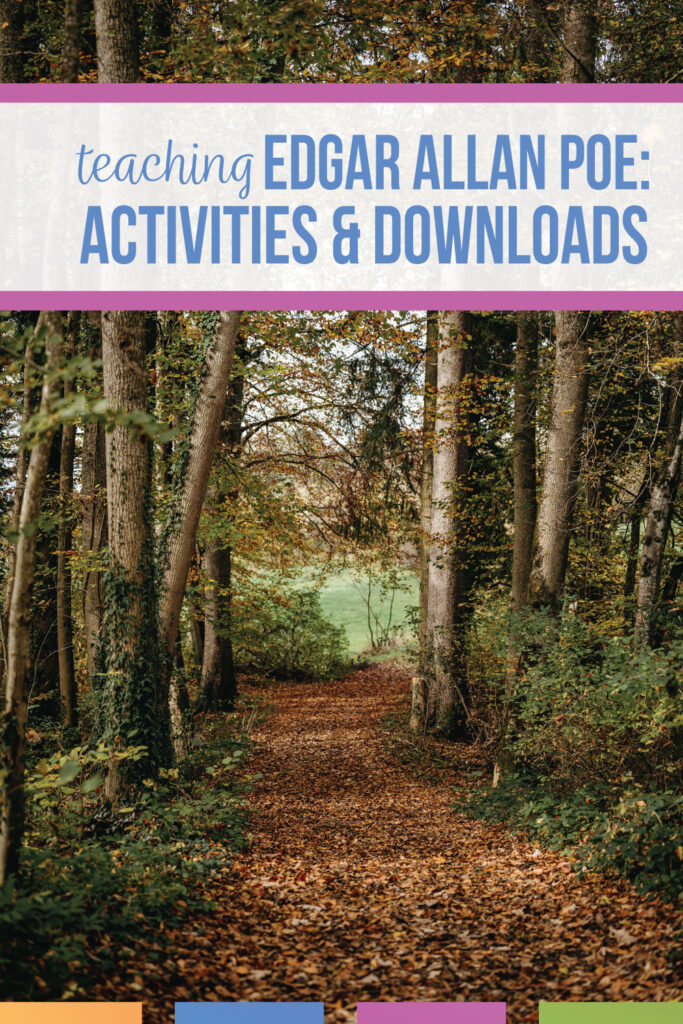 Vocabulary is important in Poe's tale of the plague. Since the terms are largely unfamiliar to students, I use this story to provide student choice and ownership of learning language. Standards (for upper grades) concerning language require that students learn words and use a variety of techniques to acquiring vocabulary. To this extent, I give students vocabulary bookmarks to discover what approach will help them learn words.
Additionally, similar to vocabulary, students must read a tough story! I provide guiding questions for students to answer as they read a difficult text. Some students might annotate—and annotate sufficiently!—but with this difficult text and the massive details, I find that guided questions help.
Students find this story disturbing on many levels. What is Montressor angry about? Why does this man assume he can manipulate a person who probably did nothing? What is Poe saying about human interaction? Since students find this story unusual and baffling, I find it the perfect time to work on literary analysis.
To start, I read the introduction, the first few paragraphs, aloud. The story is confusing. Why? Well, Poe write with ambiguous pronouns. So, we have an opportunity to connect language to literature. The effect of confusing pronoun use leads to suspense and a specific mood.
"The Raven" is a haunting poem that has repetition, internal rhyme, and alliteration—perfect for teaching. Plus, students often understand and enjoy the poem, making it a win-win.
When I taught younger students, I frequently taught "The Raven" in October. One fall, I realized that my teaching aligned with my teaching of verbal phrases, and I created a new activity.
In my activity, students look at language in context. Not only do they identify verbals (tons of verbals in this poem!), but they also consider the implications. What makes this poem memorable and effective? Do the verbals contribute?
My spin on grammar—that grammar can be taught in context—is a fun addition to a study of verbals.
"The Tell-Tale Heart"
To me, the suspense in "The Tell-Tale Heart" never becomes less-eerie. I read this story when I was (probably) way too young, and I remember my questions, my initial reactions, and my horror.
Common Lit has great activities for this story, and I utilize their writing prompts when I teach "The Tell-Tale Heart."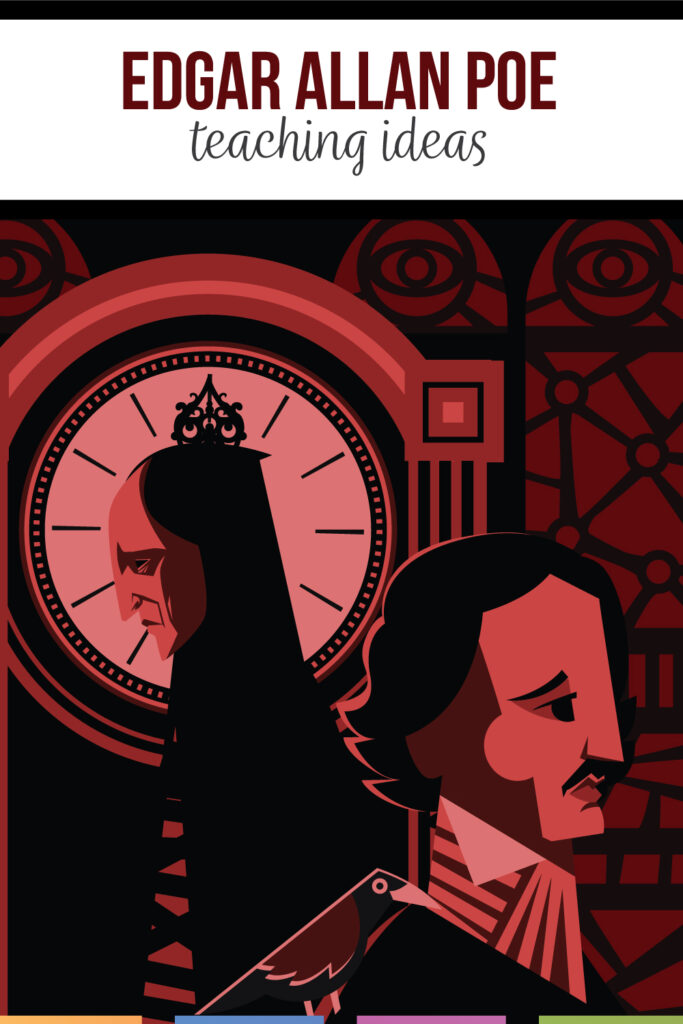 Edgar Allan Poe activities are abundant, and students appreciate his odd tales. As English teachers, Poe's work allows us to meet standards and entertain students.
You can check out my Edgar Allan Poe activity bundle for more ideas.
Do you need more ideas for teaching class literature? Check out my posts on Animal Farm, Julius Caesar, and Romeo and Juliet.