Fun subject and predicate activities are at your fingertips.
No matter what grade I teach, I find myself reviewing subjects and predicates.
Which. . .  A review and a re-teaching makes sense. Students (of all ages) must know the building blocks of sentences. Consider all of the advanced concepts of grammar that students need to understand subjects and predicates:
Comma and semicolon placement.
Misplaced and dangling modifier corrections.
Sentence structure and clause identification.
Incomplete sentence corrections.
I'm sure there are more, but from that list, I always cover subjects and predicates so that students know the basis of a sentence.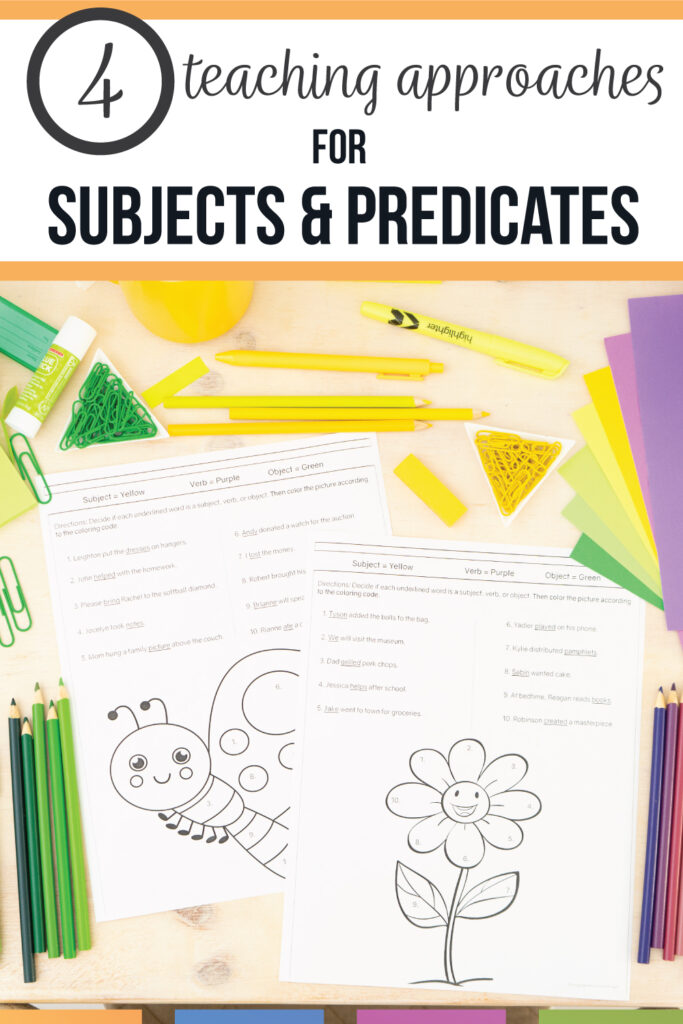 Below, I've included approaches for fun subject and predicate activities.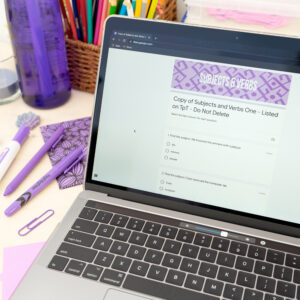 Please download this self-grading form for free! The form has different levels of difficulty so that you can see where you need to teach subjects and verbs.
The self-grading form is divided into four levels, five questions per level:
Students will find the subject.
They will then find the verb.
Students will find the compound subject.
They will then find the compound verb.
I broke down the pieces so that other teachers could identify strengths and weaknesses. I also left the form editable in case you would prefer to personalize pieces for your learners. Grab that free download!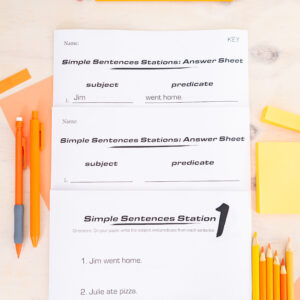 Once students do well with their subject and predicate activities, they are ready to study simple sentences.
A simple sentence contains a subject and a verb! We ran is a simple sentence. To move students toward understanding sentence structure and conjunctions, I provide direct instruction via a presentation. Then, we practice varying levels of simple sentences (compound subjects and predicates) with a station activity.
I've raved about station work previously. Basically, students are up and moving. I'm gathering informal data. Students are practicing in groups. When I give directions that students should focus on the work and outline procedures (like our timer), then I have success.
At this point, I remind students why we are learning subjects and predicates: advanced reading and writing depend on this building block.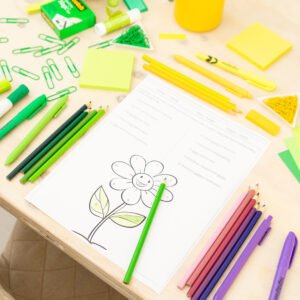 Part of teaching domain-specific language in language arts classes includes teaching our terminology! Students should know what an object (direct object) is, and you can connect those discussions to dictionary use. To extend subject and predicate activities, work on objects.
Coloring sheets allow students to practice the content, and then to relate back to the content for reinforcement as they color. This reinforcement aspect is the best part of grammar coloring sheets.
The above coloring sheet's target audience is primary grades. The coloring activity I use with middle school students has a mature appearance. . . which is important. True, most students understand subjects predicates from lower grades. If they do not, we still need to review so that older students can meet those higher language standards.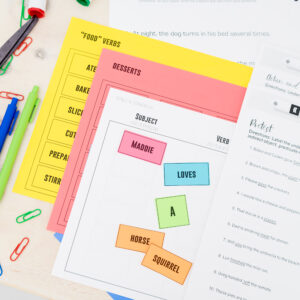 Building goofy sentences works in class, no matter the age. With my personal children, we built sentences at home to reinforce skills from class. My freshmen students enjoy building sentences with hands-on pieces too. The beauty, of course, is that you can use hands-on pieces to scaffold. Some students can build simple sentences and punctuate lists (for example), and other students can create compound sentences.
In my parts of a sentence bundle, students have many practice opportunities along with tools for direct instruction. My favorite part is the hands-on pieces. Students take the pieces (you'll cut them apart) and build sentences using them. They will practice subjects and predicates, objects, punctuation—anything you are ready to cover with them.
My suggestions for longevity with the pieces:
Print on card stock.
Laminate.
Adhere to game pieces, like an old Jenga set.
Glue to magnetic pieces for a permanent feature in your classroom.
Students will physically play with language, and you'll meet tons of standards. You can use the pieces with your own direction, but I have divided mine into fun sections like "desserts" and "animals" to encourage creativity.
More subject and predicate activities.
And there are four subject and predicate activities for you to build into your lessons! Subjects and predicates are the base of advanced grammar lessons, and this variety provides choice for multiple abilities and ages.
Are you teaching in-depth lessons concerning objects, predicate words, objects of the preposition, and more? My post about parts of a sentence activities dives into more advanced topics.