Teaching the plot structure with middle school and high school students? Here are some talking points and plot structure activities. 
Students must understand plot structure so they can analyze the author's message. If they don't… not only will they be confused,  but higher analysis also won't happen. Teaching plot, or at least reviewing the plot, is often a necessity. Often, I hear the public cry that teachers must teach critical thinking skills—and I agree. We educators know that before students can complete analysis, they must comprehend. For me, teaching plot diagram allows students to understand the story, and then we can work on analysis and critical thinking.
Additionally, completing a plot diagram of a story will allow students to see where authors stress the theme, create characterization, outline the theme, and add other literary device. ELA teachers don't want plot activities to bore students, especially when we can make the lessons interactive.
When I consider how to teach plot structure, I share the goal with student—to see more connections past the simple triangle! The location of literary terms along the plot diagram matters, and I explain that to students. For example, where do readers learn about a character's troubled past? Does it add to the climax? Is it less important to character development and thus happens on the falling action? Figuring it out is part of the fun of literature. Plot diagram activities can add to the analysis of literature. We teachers want students to get to analysis, so we first have to get students to understand the plot diagram.
Before analysis, students must be able to outline the plot using a plot diagram. Using a new story may cause students to worry about the actual story and the plot diagram. They may struggle with two new concepts at the same time. Here are some ways for teaching the plot structure.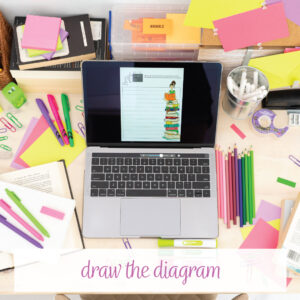 Draw the plot structure diagram.
Of all the plot activities drawing the plot structure is the most common. Don't worry—the basics of it will build student confidence, and then students can work into understanding different components from that foundation.
Then, define the terms of the plot structure: exposition, initial incident, rising action, climax, falling action, resolution. Some teachers use different terminology, and students should know what terms you expect to see in their literary discussions.
Next, provide a graphic organizer, picture, anchor chart, or visual of the plot structure diagram. Sometimes I draw the lopsided triangle/plot diagram with climax at the top and other times, I let my students do it. The triangle helps students visualize the story. We can define the terms and think of the best examples from our collective knowledge of stories. Doing this is typically a front loading activity.
You can use those plot activities anytime. Specifically, to review before a test, I've asked students to draw the plot diagram in groups on large poster boards. Then, we can hang those up and review multiple stories. Students can walk through the classroom and add details to the posters.
Before we begin a literary analysis essay, it helps for all of us to be on the same page concerning the story. I typically draw the triangle for teaching the plot structure before we dive into analysis.
A final tip: don't stress at the plot structure's appearance. Draw it on a chalkboard, ask students to create one digitally, or put it on an anchor chart.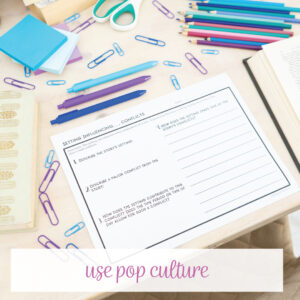 Use a well-understood story from pop culture.
If students understand the terms and the outline of the plot structure, great. The next step is to pull a story apart and examine it. If students struggle with that concept, find a story students understand and map it out for them.
Take for instance the movie "Up." Most students have seen "Up" and teaching plot with it should move quickly.
Exposition: Carl and Ellie are happily married. They have traveling plans but Ellie dies. A construction company wants to tear down the house they shared, but Carl refuses to sell. He is then forced into a retirement home.
Initial Incident: Carl doesn't want to leave so he attaches balloons to his house so he can have his own adventure. He leaves, but realizes that a young boy, Russell, has come with him.
Rising Action: Carl and Russell have numerous adventures. They make kind friends and escape enemies.
Climax: Carl and Russell defeat the enemies and safely arrive home, in time for Russell's scouting event.
Falling Action:When Russell doesn't have an adult figure present, Carl steps in. Carl and Russell realize they have a loving relationship.
Resolution: Carl is indeed living out his dreams, having a little boy to count cars with and eat ice-cream.
Starting with a familiar (and clean!) story for a plot structure diagram will give students confidence to plot stories they are just learning. Popular television shows and other movies will work as well. Bring in pop culture to add to your plot diagram activities. THEN! You can connect that understanding to more concepts like setting and conflict.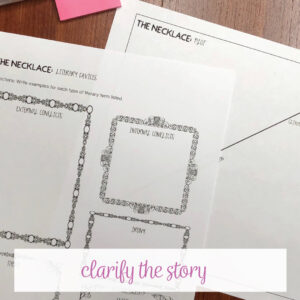 Clarify the story through the plot structure.
If you have a difficult story to plot or a particularly interesting short story to teach plot diagram, use an interactive activity. I draw the triangle on the board or project it digitally. As students enter the room, I'll hand them a sticky note and ask them to write a part from the story. Then, they'll add the sticky note to the appropriate part of the plot structure. Doing this is a scaffolding technique. Students can take a risk in a low-pressure way, and if someone makes a mistake, you can easily fix it.
Since the sticky notes are easy to move, we can easily correct placement as we discuss the story. I normally take a picture of the finished chart and share it with students.
However, if you are not having success with teaching plot, you might turn to a story where students will find success. The easiest (for me) short story to teaching plot diagram is "The Necklace." The story itself is not overly difficult, and the plot is simple to label. Plus, when teaching climax in literature in subsequent lessons, you can always reference the climax of "The Necklace" because it is easy to identify.
Like with most of ELA, plot activities will build on each other.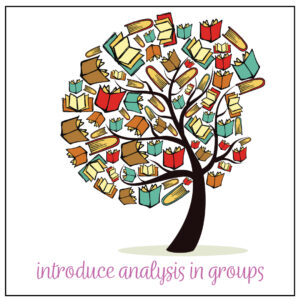 Introduce analysis in groups.
As we continue with plot activities, try group activities. Students can bounce ideas off each other and practice analyzing the pieces.
After students identify the plot structure, you can begin introducing literary analysis questions. These questions will move students toward higher order thinking and work toward literary analysis. Try:
During rising action, how did (insert character) start to develop? As the time of the climax, how had this character changed?
At the resolution, has the theme fully developed? Did the author fully flesh out the theme, or could the author have developed it more?
As we see the initial incident form, what pieces of foreshadowing are implemented?
Using the actual plot structure while students are in groups really allows you to elevate student thinking with literary analysis. Students might be nervous or reluctant to think analytically, but group work provides a bit of freedom.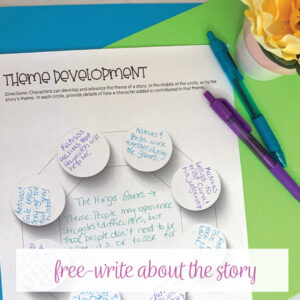 Free-writing about the story.
If your attempts to get students understanding the plot structure are falling flat, ask students to write about the story. I rarely give students a specific topic but rather ask them to write about what they found interesting or what they enjoyed. Normally, I complete a free-write when I am using a short story to teach plot diagram. You can also do that with one chapter of a novel.
As students write and finish, read their free-writing. Start to outline what students write about on the plot structure. You might project the triangle or a list for all students to see. (I typically use Google Slides so I can share the end results with students.) Then, I take students' information and place it in the correct locations. What parts did students primarily write about? Why would this be? For plot activities, meet students where they are; identify what they understand.
As you continue with this approach, you can also start to show the interactions between pieces and how they build off each other. Teaching plot can lead to other discussions!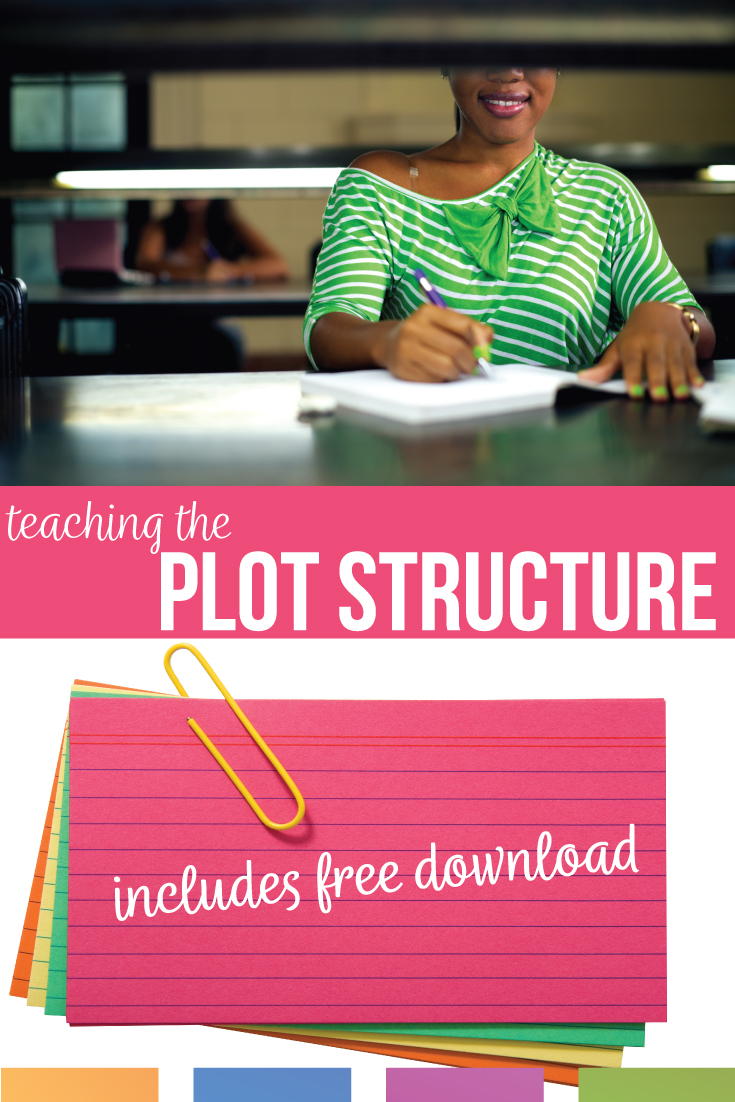 Overall, plot activities are an integral part of literary analysis in language arts classes. After teaching climax in literature (for example), students can analyze how characters contributed to the climax. Don't neglect teaching the pot structure; higher-order thinking will soon follow.
Finally, establishing domain-specific vocabulary is an added bonus of plot diagram activities. Students will soon be on their way to exploring how the plot interacts with other literary elements. Students will understand the plot structure and will incorporate the terms into their literary analyses, short responses, and literary conversations. With various plot diagram activities, students will soon naturally talk about the plot structure.
Would you like more plot activities and plot structure diagram activities? My
Facebook page
has wonderful teachers who always collaborate.