That first day of school with high school students, lots can be determined. Students will meet you for the first time, see your room for the first time, gauge the class for the first time.
I'm not trying to overdramatize the situation or scare new teachers.
It's true though. The first day matters. It's why professionals can't sleep the night before their 33rd year of teaching.
Here are a few points that I (and I will admit—I have a type-A personality) do every year, before that first day of school.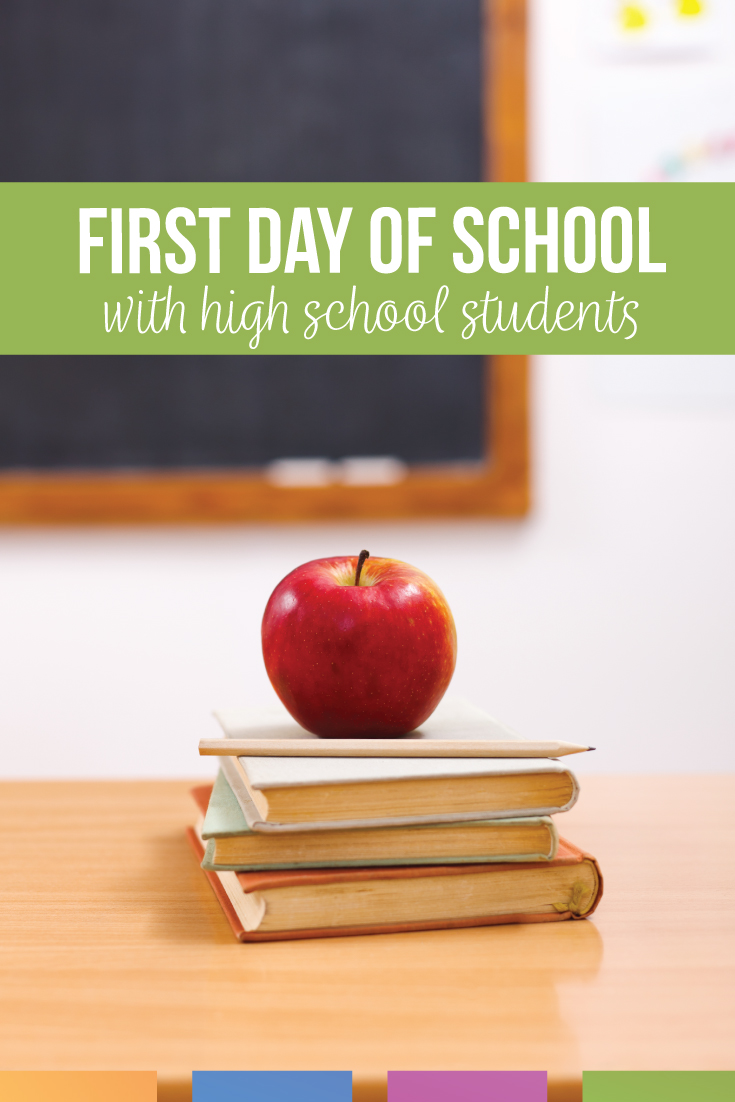 I do. . .
Double check the syllabus, before printing or uploading. Do not print it at night! Read over it in the morning. This will likely be the first thing your students receive from you. Don't let it have any errors.
Know what you are presenting. The first day, I quell fears by showing students where they should go and what they can expect. I give a brief presentation because students are nervous, they have questions, and I want to put students at ease.
Keep extra copies of whatever you will be giving students. Students switch in and out of classes, and you don't want to make a printer run. Be sure that if you are uploading the material to a Google Classroom (or a similar platform), you have it in an easy spot.
Make notes. The days leading up to that first day, walk around with a small notebook if needed. Write down ideas that you want to cover with students. You could include points that you want to show students (they may borrow your books, only sharpen a pencil when you are not speaking).
Write out talking points. Take the ideas from above and common sense topics for the first day. Create a polished list you can take to the front of the classroom.
Have everything organized. I'm sure you are pumped to decorate a classroom for the first time, but as a reminder: have the classroom ready. Show students that this is a learning environment, and you are prepared. I do NOT suggest spending a ton of money. A tidy classroom
Decide what you are wearing the night before. Don't rush that morning: be ready. Have your clothes and bag ready. Try to sleep.
I could write on and on about first day tips, but those are the ones that after ten years of teaching that I still follow.
As a teacher, these are the areas I cover the first day of school with high school students. What do I cover that first day? Routines and procedures. I find that explicitly telling students my expectations sets them at ease and puts the school year in a positive direction. I don't do anything cutesy, and I don't do ice-breakers. Our first day, we establish expectations for learning.
I show students that I am excited to teach and that I am passionate about my content.
I don't. . .
What don't I do? I do not worry about ice breakers for high school students or put them on the spot. Some teachers are high energy—and that is fine! I am very calm the first few days of school. We discuss literacy and its importance, expectations and procedures, and class basics. 
Then, after students' nerves are calmed, we work in groups, at stations, and with interactive tools.
And? Teachers are helpful. You can reach out on social media and hopefully within your school for more advice for that first day of school with high school students.
For your first day of school, you should expect to be nervous. Prepare to be prepared. Expect to be tired, and elated, and proud.