Spring language arts lesson plans: what I teach in April. 
Spring break is over, and the countdowns are on for the end of the school year. This can only mean one thing: spring language arts lesson plans.
May brings its own unique set of circumstances. Seniors leave early, finals begin, and classrooms close down. April is sometimes the wrap-up of material before you review for finals. (I know this all depends on when your break starts.)
Still, students desire structure, and we still have standards. When I'm planning in April, I add a few of these to my classes.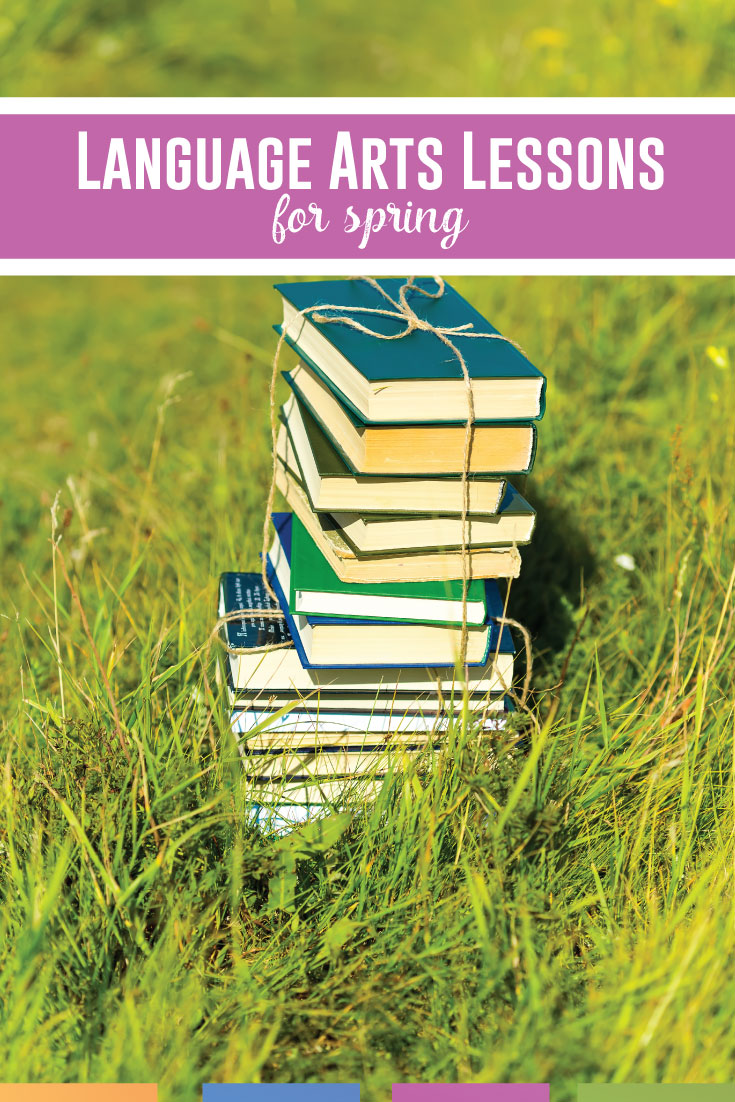 Celebrate National Poetry Month.
Engage students with a variety of poems. I included a list in this free download, and you can connect many of them to your current study. The graphic organizer also allows you or students to choose any poem!
Take students outside.
If possible, take students outside for poetry, writing activities, or a change of scenery. Students can brainstorm with sidewalk chalk, write about nature, or read under a tree. Sometimes, an easy switch can inspire students.
Write about Earth Day.
I LOVE Earth Day and have since I was in middle school. To start students with the importance of taking care of the Earth, they complete a web search and learn facts about pollution, trash, acid rain, and more.
Then! Students write about the experience of pollution from that waste's point of view. The Earth Day writing activity builds empathy as students explore facts and the personal connection to our planet.
Move with task cards.
Grammar task cards are a solid start to the class period and review important writing and grammar skills. At the end of the semester, students probably can find and correct most of the errors in those task cards.
Review punctuation.
Semicolons, commas, dashes: typically, students know these punctuation marks by the end of the year. To emphasize and practice, we use grammar manipulations to practice. The sentences are memorable and silly and meaningful. Plus, by the end of the semester, we have built a classroom community where we can build sentences about inside jokes.
And that is spring language arts lessons! Teachers and students still need structure (I really do!), but we all desire creativity and acknowledgement of a busy school year. Hopefully, these lessons spark interest in your classroom.